With the equal sincerity and professionalism, National Plastic is going to change the approach of the residential and commercial towards water storage tanks by introducing triple layer water storage tanks made of white color HDPE (Sintex) material and latest machinery in line with the defined industry norms.
These offered triple layer water storage tanks, neither corrode nor rust due to the employment of HDPE (Sintex) material, whereas the three layers of the tanks are UV stabilized, control the inside temperature of the water, thus prevent contamination and development of algae, bacteria, fungus and apparently make the water storage more hygienic. Moreover, the multi layer construction of the tank bestows excellent resistance to wear and ascertains the longest life expectancy.
These triple layer water tanks have set standards for excellence and innovation in the plastic industries for its précised design, perfect finish and leak proof construction, available in assorted range starting from 500 liter to 5000 liter capacity, used to store gallons of water and other liquids. The entire range of these triple layer water storage tanks strongly in the conformity to the standards set by ISO 9001:2000.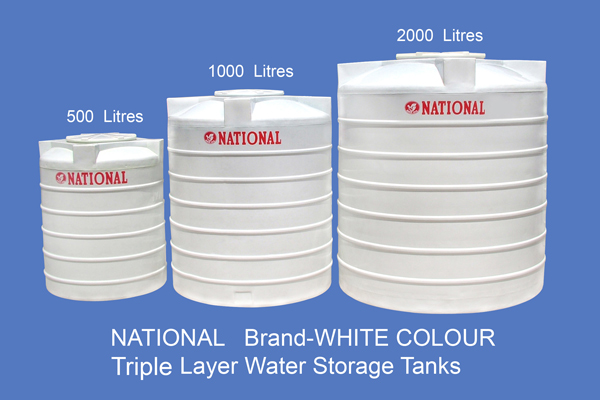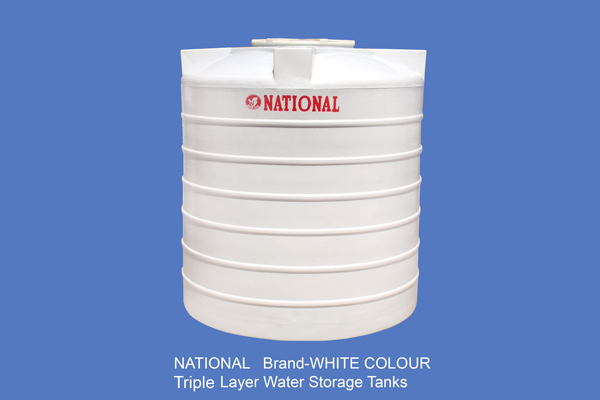 Exclusive Features:
Leak proof construction
Rust and corrode proof
Absolutely UV stabilized
FDA grade material
Virtually no maintenance
Excellent durability
Code-No

Capacity

(In Litres)

Dimensions in CMS

Dia

Height

Manhole

N-TLWT
50-01
500
82
100
37
N-TLWT
100-01
1000
107
126
37
N-TLWT
150-01
1500
130
127
37
N-TLWT
200-01
2000
139
150
49
N-TLWT
500-01
5000
195
195
49